This week is Big Energy Saving Week, the Citizens Advice campaign to help people cut down their energy bills and raise awareness about the financial support available.
Their top suggestions to get involved this year include:
Energy price comparison tool
Citizens Advice has created an energy price comparison tool, which is free to use and can help you save money. The results are based on a full market comparison. It will give you a customer service rating for major energy companies in the UK.
Local Big Energy Saving Week events
Have a look at what events are going on in your area. There are hundreds available, run by Citizens Advice's partner organisations. They can help you find out more about how to save money and be more energy-efficient.
Citizens Advice's '20 ways to save' guide
Check out their guide providing 20 tips on how you can make small changes over this week in order to get started.
Whether you're a tenant or a homeowner, Big Energy Saving Week can help you make some positive changes to your lifestyle and your bank balance!
Landlords, as you will also be looking at ways to improve the energy efficiency of your property (1st April is coming up fast for the new EPC legislation!) we're sure you will also find this information of interest.
Visit the Citizens Advice website for full information about Big Energy Saving Week: https://www.citizensadvice.org.uk/about-us/our-campaigns/all-our-current-campaigns/besw/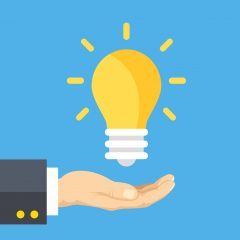 Big Energy Saving Week – Over a third of British households miss out on bill savings
New research from Citizens Advice and Energy Saving Trust has revealed a significant gap in consumer understanding about managing household …