Research from the Office of National Statistics has revealed the highest and lowest average property prices across England and Wales.
Data shows that Blaenau Gwent in Wales has the lowest median house price, at just £75,000. This was in high contrast to the other end of the scale, namely the London Borough of Kensington and Chelsea, where average prices are a cool £1.19million.
Prices
The findings of the report also indicate that there was a noticeable north/south divide in property prices in England. In the main, this was due to prices in London surging by 32% over the twelve months, with all regions where property prices increased by over 20% located in the capital.[1]
Additionally, the figures look at home values by council area. They show that the local authority with the greatest increase in average house prices between 2013 and 2014 was South Buckinghamshire, where prices rose by 23%. The largest decrease was evident in the Isles of Scilly, where prices fell by 15% from £275,000 to £235,000.[1]
Parliamentary prices
When data concerning houses in Parliamentary constituencies is analysed, Walthamstow in north east London saw the greatest growth in the past year, up by 32%. Values in the borough of Hammersmith also rose considerably, from £456,000 to £570,000 on average, an increase of 25%.[1]
Westminster, Dulwich, Tottenham, Lewisham, Chelsea and Islington also made the top-ten. The only area outside of the capital and its surrounding regions to make the top 25 constituencies for price increases was Nottingham East.
Bradford West saw the largest slump in the entire country, with prices here dropping by 23%. Blydon and Rotherham also recorded more gentle property price value drops of 5%.[1]
[1] http://www.propertywire.com/news/europe/england-wales-house-prices-2015062510670.html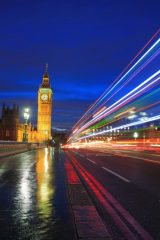 Gap in prices between London and UK regions increases
A new report from leading lender Nationwide has shown that the gap between London house prices and the rest of …