Aldermore has revealed a number of changes to its five-year fixed rate buy-to-let mortgages. This includes a review of its position regarding affordability.
The Bank has moved to alter its affordability stress rate to the higher of the pay rate or the reversion rate +0.75%, down from pay rate or 5.5%.
In addition, it has reduced reversion rates, which now start from 3.23%.
Five-year products
What's more, Aldermore has launched some new five-year fixed rate products.
New standard buy-to-let rates include a 3.28% at 75% LTV with a reversion rate of 3.23% and a 5.28% for an 80% LTV, with reversion rate of 4.53%.
For limited companies, five-year fixed rates now start from 4.08% at 75% LTV with a reversion rate of 3.33% and at 5.28% up to 80% LTV with reversion rate of 4.53%.
Changes
Charles McDowell, Commercial Director of Mortgages at Aldermore said: 'These changes are good news for both landlords and limited company buy-to-let investors.'[1]
'Whilst there have been many changes to the buy-to-let market over the last 12 months, the improvement in affordability on our 5 year fixed products will provide much needed support to the market. The increasing number of renters combined with the on-going supply pressures across the private rental sector is evidence of the integral role buy-to-let plays within the UK's housing market. Our new products reaffirm our commitment to supporting UK landlords,' he added.[1]
[1] http://www.propertyreporter.co.uk/finance/aldermore-revamps-five-year-fixed-btl-range.html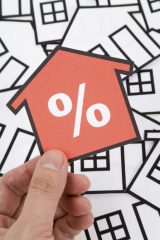 BTL rates down by 0.30% at Aldermore
Aldermore has made the latest move in the mortgage market by announcing that is to reduce some of its BTL …